BetMGM is an online sports betting site. The company allows betting on some of the most popular sports leagues in the world like PGA Tour, MLB, NFL, EPL, and more. The USA based sportsbook is backed by the popular MGM Resorts. With some of the biggest casinos in the world, the company created BetMGM to bring the thrill of sports betting straight to your home. The large backing has allowed them to gain partnerships with popular sports leagues like NASCAR, NBA, NHL, MLB, MLS, PGA Tour, and WNBA. The service even allows live betting where the odds are always changing. It also gives users the option to predict what will happen next in the event. BetMGM is a great US based sportsbook, but may not always be available when you are traveling. A VPN can help you play from anywhere in the world. Please join us as we teach you how to gain access to BetMGM with a VPN.
How to Use a VPN to Play BetMGM from Anywhere
Here's a quick guide for using BetMGM with a VPN.
Sign up for

ExpressVPN

(30 day risk-free money-back guarantee)
Install the ExpressVPN browser extension, desktop, or mobile app.
Launch the ExpressVPN app and select a server in your chosen region. We recommend USA for playing BetMGM.
Cheer on your team and make some money, while using BetMGM from anywhere in the world.
Use a VPN to Bypass BetMGM Restrictions
Before we get further in depth on how to play BetMGM with a VPN, let us tell you more about what benefits a VPN can bring you. Many countries and states ban sports betting. Similarly, many sports broadcasts are only available in certain parts of the world. A VPN can help you out when these situations occur. It changes your IP address to another in a server location of your choosing. If you select a region of the world where the game is viewable, then you will be able to use it.  A VPN also helps protect your privacy by encrypting your data.
BetMGM offers sports betting every day. Sports betting is not legal in every part of the United States, but it is in some. When you try to access the app or website when traveling in restricted states you will not be able to make bets. When you connect to a VPN, you can gain access to the BetMGM sportsbook from anywhere. The key is connecting to a location where it is legal.
The states where the sportsbook is available are Arizona, Colorado, District of Columbia / Washington DC, Illinois, Indiana, Iowa, Louisiana, Michigan, Mississippi, Nevada, New Jersey, New York, Pennsylvania, Tennessee, Virginia, West Virginia, and Wyoming. Those in Florida and Ohio can use BetMGM for horse racing. In 2022, Ontario, Canada was added to the list of locations where the sportsbook app is available. Whether you are traveling internationally or to a different region you never have to miss out on making a bet.
Earn MGM Rewards from Betting
One thing that separates BetMGM from the rest of its competition is that it is owned by one of the biggest resort companies in the world. Every time you play online with BetMGM, you are given MGM Rewards Points These are bonuses that can be redeemed for a variety of different things. Another thing you can earn is Tier Credits that allow you to unlock even better options for spending your earned points. Get free tickets to concerts, room upgrades, hotel stays, credit towards the BetMGM application, and more. MGM has resorts throughout the United States, China, and Japan. Some of their biggest are in Las Vegas. You can earn Rewards Points to use at MGM resorts like the ARIA, Bellagio, Excalibur, Luxor, MGM Grand, Mandalay Bay, New York-New York, Park MGM, and The Mirage. Use BetMGM and earn rewards while you play.
BetMGM Info
The sportsbook was created by MGM and GVC Holdings to bring online gambling and sports betting. BetMGM has been creating partnerships with many popular football, baseball, basketball, and soccer teams to bring you exclusive odds on the game. The sportsbook allows you to bet through Point Spread, Money Line, Over/Under, Prop Bets, or Parlay Bets. BetMGM also allows you to edit some of your bets. The service is always having events that allow you to make the most out of your bets and enjoy the newest sporting events. Along with this, it will also show you the rules of each event. This way you know exactly what you are betting on. BetMGM is can be used through the computer or the mobile app. However, you decide to bet, I hope you have great time playing BetMGM.
Upcoming Promotions
BetMGM offers many regional and weekly promotions. September will feature some large betting opportunities and prizes. For the first week of college football, many will receive a bonus bet on the house. They are also increasing payouts by giving some users a 50% Odds Boost Token. Meanwhile, those that compete in the 3-Wide Challenge could win a trip to Daytona International Speedway. There are weekly prizes for NASCAR events. For the MLB, you can enter free to play Swing for the Fences game to win a chance to win a chance for $20 in bonus bets every day. You can also get MLB Parlay Insurance for some games. Those just joining the application can make a $1500 bet and make it back in bonus bets if they do not win. Those wanting to take advantage of it must sign up, deposit at least $10, and make a bet. This is only open to new users. Those inviting others to play can get up to $100 in bonuses for each person they refer. Both people earn the reward and you can refer up to 20 friends.
How to Play BetMGM with ExpressVPN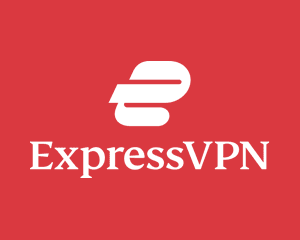 ExpressVPN is our choice for watching sports. They not only let you stream games in high quality but across many devices. PC, Mac, iOS, and Android are some of the easiest devices to set up. All you have to do is download the ExpressVPN app. They even have an app for routers that are compatible. You are also given the ability to use your smart TV, game console, or many other streaming devices through the MediaStreamer. This also comes with detailed guides on how to set it up. MediaStreamer gives you the ability to change your location, but it will not provide the same protection a VPN does. ExpressVPN will help you watch sports across a variety of devices.
We are excited to share with our readers an exclusive ExpressVPN discount. You can save 49% off a year of VPN and receive 3 months free. ExpressVPN will keep you safe while streaming. They will hide your IP and help you access content that is blocked in your region. ExpressVPN has 160 server locations around the world that will help you unblock virtually any game you want to see. You will also be able to stream through most devices using the VPN service and their MediaStreamer feature. ExpressVPN has a 30 day money back guarantee.
---
A Comprehensive Review of BetMGM Sportsbook
BetMGM Sportsbook holds a distinguished position in the landscape of sports betting, thanks to its robust platform, wide array of betting options, and user-friendly interface. Unlike its competitors, BetMGM treats its users to a seamless betting experience, powered by state-of-the-art technology that ensures quick and safe transactions.
The bookmaker also stands out for its comprehensive coverage of a multitude of sports and betting markets, a factor that has significantly enhanced its appeal to all levels of punters. Adding to its allure is its competitive odds, lucrative promotions, and exceptional customer service, all of which come together to create an unmatched betting environment.
The user interface of BetMGM Sportsbook sets it apart in the crowded online sports betting industry. The design is intuitive, making it easy for both beginners and experienced bettors to navigate through different sports and betting markets. The live betting feature enhances the thrill of the game, allowing punters to place bets in real-time as the action unfolds.
BetMGM Sportsbook's commitment to maintaining fair and responsible gaming practices is another testament to its reputation. It offers a variety of tools such as self-exclusion, deposit limits, and time-outs to ensure players bet within their means. This approach not only promotes a healthy gambling environment but also builds trust and confidence among customers.
Lastly, the BetMGM Sportsbook mobile app deserves a special mention. It provides all the features and functionalities of the desktop version, with the added convenience of betting on the go. Available on both iOS and Android platforms, the app has become a favorite among tech-savvy punters who prefer to have their betting world right at their fingertips.
---
BetMGM FAQs
What devices does BetMGM support?
BetMGM has applications for iOS, Android, Mac, and Windows devices. For mobile devices, you can download the app through Google Play or Apple Store. Those wanting to use a VPN when playing will be happy to know that ExpressVPN has apps for all of these devices.
Can I use a free VPN to play BetMGM?
Yes, you can use a free VPN to play BetMGM, however we would not recommend it. There are many perks that having a paid VPN brings. The first of which is reliable and fast servers. Many free VPNs limit your bandwidth and are very slow in comparison. The selection of server locations will also normally be much smaller. Another problem you may run into is that it may not actually work to play BetMGM. Free VPNs do not always have the best encryption. This means that your real IP may not be truly masked. If this happens, you will not be able to play BetMGM. Some free VPNs will also sell your data, which means your privacy is not protected. We would recommend selecting a VPN that values privacy and provides reliable server locations.
Which states allow mobile betting with BetMGM Sportsbook?
You can use BetMGM in Arizona, Colorado, Illinois, Indiana, Iowa, Louisiana, Michigan, Mississippi, Nevada, New Jersey, New York, Pennsylvania, Tennessee, Virginia, Washington DC, West Virginia, and Wyoming. Mobile betting is also allowed in Ontario, Canada.
Where is BetMGM Sportsboook restricted?
You will be blocked from using the BetMGM app and website to bet when you connect with a IP address from Alabama, Alaska, Arkansas, California, Connecticut, Delaware, Florida, Georgia, Hawaii, Idaho, Kansas, Kentucky, Maine, Maryland, Massachusetts, Minnesota, Missouri, Montana, Nebraska, New Hampshire, New Mexico, North Carolina, North Dakota, Oklahoma, Ohio, Oregon, South Carolina, South Dakota, Texas, Utah, Vermont, Washington, or Wisconsin.