Caesars Sportsbook launched in 2021. The popular casino company joined the online betting space giving all new users up to $5000 risk free first bet. Caesars is investing more 1 billion dollars to advertise the service. The sportsbook was a great success during in its opening week. They are the official partners of the NBA, NFL, NHL, CBS Sports, and ESPN. They will have hundreds of exclusive bets for many sports. Those wanting to use the sportsbook will need to be in certain parts of the United States. This means that those traveling internationally will not be able to play. A VPN can help you access the service from anywhere in the world. Please join us as we teach you how to gain access to Caesars Sportsbook with a VPN.
How to Use a VPN to Play Caesars Sportsbook from Anywhere
Here's a quick guide for using Caesars Sportsbook with a VPN.
Sign up for

ExpressVPN

(30 day risk-free money-back guarantee)
Install the ExpressVPN browser extension, desktop, or mobile app.
Launch the ExpressVPN app and select a server in your chosen region. We recommend New Jersey for playing Caesars Sportsbook.
Cheer on your team and make some money, while using Caesars Sportsbook from anywhere in the world.
Use a VPN to Bypass Caesars Restrictions
Before we get further in depth on how to play Caesars with a VPN, let us tell you more about what benefits a VPN can bring you. Many countries and states ban sports betting. Similarly, many sports broadcasts are only available in certain parts of the world. A VPN can help you out when these situations occur. It changes your IP address to another in a server location of your choosing. If you select a region of the world where the game is viewable, then you will be able to use it.  A VPN also helps protect your privacy by encrypting your data.
Caesars Sportsbook is playable in Arizona, Colorado, Illinois, Indiana, Iowa, Louisiana, Michigan, Maryland Nevada, New Jersey, North Carolina, New York, Tennessee, Virginia, West Virginia, and Washington DC. The service is actively applying to become available in more parts of the US. Bet on your favorite sports through Caesars.
Caesars Sportsbook Info
Caesars Sportsbook allows you to make wagers on hundreds of events every day. Use props, futures, parlays, and more to play. The service allows you to make live bets. They will teach you how to make wagers on a variety of sports. Make bets on auto racing, baseball, basketball, boxing, cricket, cycling, darts, football, golf, hockey, lacrosse, MMA, rugby league, rugby union, snooker, soccer, softball, table tennis, and tennis. One thing that separates this sportsbook from the rest is that it can be connected to Caesars Rewards. Whether you win or lose, you will add to the credits you earn. These can be used for a variety of Caesars Entertainment brands. You could earn free play, dining, tickets, and more. There are applications for Android and iOS. You can also use their website. I hope you enjoy using Caesars Sportsbook.
Caesars Sportsbook also offers promos. The type of promotion that you get are based on the region you are playing in. However, there are some deals that are fairly consistent between different states. Caesars is an official partner of the NBA. They are also an official partner of the NFL. Depending on the state you live in, you may have differing offerings. Throughout the preseason for the NFL, there is bound to be some large promotions. For those who place their first wager of $50, you can earn $250 in bonus bets. Along with this, regardless of whether you lose or win you will receive 1000 rewards credits and tier credits.
How to Play Caesars Sportsbook with ExpressVPN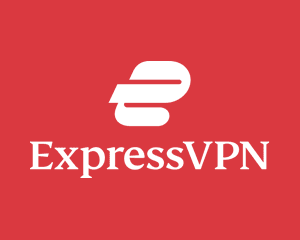 ExpressVPN is our choice for the best VPN to use while watching sports. Many sporting events are blocked internationally, but this is not the case when you use a VPN. A VPN helps you by changing your IP address to another in a region of your choosing. ExpressVPN has 160 locations across the world to choose from. It will help you unblock your favorite streaming services for watching sports like DAZN, ESPN+, fubo TV, Peacock, Locast, Sling TV, and Youtube TV. Watch the most popular sports without even needing cable. You can stream sports while on the go or at home with ExpressVPN.
We are excited to share with our readers an exclusive ExpressVPN discount. You can save 49% off a year of VPN and receive 3 months free. ExpressVPN will keep you safe while streaming. They will hide your IP and help you access content that is blocked in your region. ExpressVPN has 160 server locations around the world that will help you unblock virtually any game you want to see. You will also be able to stream through most devices using the VPN service and their MediaStreamer feature. ExpressVPN has a 30 day money back guarantee.
---
Exploring the World of Caesars Sportsbook
Caesars Sportsbook distinguishes itself from other online sports betting platforms through its commitment to providing a comprehensive, user-friendly betting experience. Unlike many competitors, Caesars Sportsbook prioritizes transparency, offering clear and concise betting odds and information. The platform's intuitive interface and vast selection of sports markets are unmatched, catering to both seasoned bettors and newcomers.
Additionally, where some competitors maintain a narrow focus, Caesars Sportsbook presents a wide range of wagering options, accommodating a variety of betting styles and strategies. Furthermore, the brand's robust customer service and distinct commitment to responsible gambling further position Caesars Sportsbook as a reliable and trustworthy choice among online sports betting platforms.
One of the key features that make Caesars Sportsbook a standout choice for many sports enthusiasts is its extensive live betting section. Offering real-time odds on games and matches across a broad spectrum of sports, users can engage in wagering even after a game has begun. This live betting feature caters to the dynamic nature of sports, allowing punters to react and adapt to the game as it unfolds.
Moreover, Caesars Sportsbook prides itself on offering a superior mobile experience. With its top-rated mobile app, users can place bets, deposit and withdraw funds, and track their betting history with ease. The app's design is sleek and user-friendly, ensuring even those new to online betting can navigate without any fuss. This commitment to a seamless mobile experience allows users to enjoy the thrill of sports betting anytime, anywhere.
Lastly, Caesars Sportsbook offers enticing promotional offers to both new and existing customers. New users are welcomed with generous sign-up bonuses, while regular bettors can take advantage of various ongoing promotions. These incentives not only enhance the overall betting experience but also give users a chance to maximize their potential winnings. The combination of these features proves that Caesars Sportsbook is more than just a betting platform; it's a comprehensive sports betting community that values its users.
---
Caesars Sportsbook FAQs
What is Caesars Sportsbook?
Caesars Sportsbook is a renowned online platform for sports betting. It allows you to bet on your favorite teams and sports leagues from around the world. With Caesars Sportsbook, you can also enjoy enhanced odds, exclusive promotions, live streaming and more.
Where is Caesars Sportsbook available?
These states – Arizona (AZ), Colorado (CO), Illinois (IL), Indiana (IN), Iowa (IA), Kansas (KS), Louisiana (LA), Massachusetts (MA), Maryland (MD), Michigan (MI), New Jersey (NJ), New York (NY), Ohio (OH), Pennsylvania (PA), Tennessee (TN), Virginia (VA), West Virginia (WV), and Wyoming (WY) are locations in the United States where Caesars Sportsbook is available.
In which US States is Caesar's Sportsbook not available?
The following US states currently do not have access to Caesar's Sportsbook due to state restrictions: Alabama, Alaska, Arkansas, California, Connecticut, Delaware, Florida, Georgia, Hawaii, Idaho, Kentucky, Maine, Minnesota, Mississippi, Missouri, Montana, Nebraska, Nevada, New Hampshire, New Mexico, North Carolina, North Dakota, Oklahoma, Oregon, Rhode Island, South Carolina, South Dakota, Texas, Utah, Vermont, Washington, and Wisconsin.