DraftKings is an American sports betting website. They allow people to participate in fantasy sports and bet on real life games. It is one of the largest sports betting sites in the United States. DraftKings allows you to bet on many US and international sporting events. The bets you can make include point spreads, moneylines, over/unders, and more. You can download the app through the Apple Store or Google Play. Normally you can only use DraftKings when you are in places where it is available. This means if you are traveling to a region where the service is not provided then you would not be able to play. However, A VPN can help you play from anywhere in the world. Please join us as we teach you how to gain access to DraftKings with a VPN.
How to Use a VPN to Play DraftKings from Anywhere
Here's a quick guide for using DraftKings with a VPN.
Sign up for

ExpressVPN

(30 day risk-free money-back guarantee)
Install the ExpressVPN browser extension, desktop, or mobile app.
Launch the ExpressVPN app and select a server in a non-restricted state to get a local IP address. We recommend connecting to New York, New Jersey, Illinois, or Colorado to play DraftKings.
Cheer on your team and make some money, while using DraftKings from anywhere in the world.
Use a VPN to Bypass DraftKings Restrictions
Before we get further in depth on how to play DraftKings with a VPN, let us tell you more about what benefits a VPN can bring you. Many countries and states ban sports betting. Similarly, many sports broadcasts are only available in certain parts of the world. A VPN can help you out when these situations occur. It changes your IP address to another in a server location of your choosing. If you select a region of the world where the game is viewable, then you will be able to use it.  A VPN also helps protect your privacy by encrypting your data.
The key to using DraftKings while traveling in the restricted state is to connect to a VPN server in a state that allows online sports betting. For ExpressVPN, we recommend connecting to a server in New York City, New Jersey, Chicago, or Denver. We recommend connecting to the server closest to your current location. This will give you an IP address in a state that supports DraftKings along with a fast, stable connection.
DraftKings offers fantasy sports betting every day. Sports betting is not legal in every part of the United States, but it is in most. The states that DraftKings is currently not available in include Arizona, California, Florida, Kentucky, Massachusetts, Ohio, and Texas. So if you plan to travel to any of these states you will want to use a VPN to access DraftKings.
DraftKings Info and Promos
DraftKings offers many services for sports fans to use. One of the most popular services it has includes sports betting. They have a lot of sports that you can bet on through their sportsbook. Some of the most popular include football, basketball, baseball, hockey, MMA, and golf. For most of these sports you can do moneyline, futures, and prop betting. However, one thing that makes DraftKings unique is that it allows you to make live/in-game bets with the odds changing as the game progresses.
Another popular part of DraftKings is its Fantasy sports. These allow you to play in head to head matches with others in leagues. You can play public or private tournaments. This means you could play with friends or online with others. There are many different types of competitions that DraftKings has set up. Some of the most popular fantasy sports include football, basketball, baseball, golf, NASCAR, soccer, League of Legends, and tennis.  The last option that DraftKings provides is a casino. It allows you to play blackjack, roulette, slots, and more.
DraftKings Sportsbook is running promotions every day. Some of the options include deposit bonuses, parlay boosts, risk free bets, free bets, free to play pools. Depending on the promo, the deal could last multiple months or just a few hours. Currently, there is even daily free to play pools where you can win cash prizes. It has more than 3 months left. Play every day to earn rewards and climb the leaderboard. Keeping up to date on these exclusive offers is easy to do. The company will send you emails on great opportunities. 
DraftKings has many new promotions for March. Some of the biggest sporting events of the year are happening this month like the start of F1 and March Madness. One of the opportunities that many can take advantage of are the NBA Live SGP boosts. DraftKings Sportsbook is constantly promotions to match up with the events happening week.
There is a new customer bonus that allows to bet $5 or more dollars on any sport and get $150 towards more bets. There is also a promo that gives new customers $1000 deposit bonus in DK dollars. Those who have friends that are not currently playing can also benefit. If you refer a friend before, you could earn up to $100 dollars in bonus bets.
How to Play DraftKings with ExpressVPN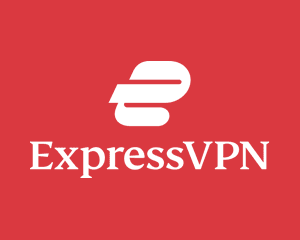 ExpressVPN is our favorite VPN for streaming sports. This is because they help you gain access to content that you would otherwise be blocked from watching. ExpressVPN has servers in 94 countries, but some of the best are in the United States. This is great as the US has popular sports like football, baseball, basketball, and hockey. They are available through ESPN, NBC, Fox Sports, NFL Game Pass, MLB.TV, and more. The NFL, MLB, NBA, NHL, and NCAA implement blackout restrictions that block in-market games. Some even block viewers internationally. One of the best ways to get around this is through a VPN. Blackout restrictions like those from MLB.TV can easily be avoided by connecting to Mexico, Canada, or a different location in the US. ExpressVPN will help you stream all your favorite American sports leagues.
We are excited to share with our readers an exclusive ExpressVPN discount. You can save 49% off a year of VPN and receive 3 months free. ExpressVPN will keep you safe while streaming. They will hide your IP and help you access content that is blocked in your region. ExpressVPN has 160 server locations around the world that will help you unblock virtually any game you want to see. You will also be able to stream through most devices using the VPN service and their MediaStreamer feature. ExpressVPN has a 30 day money back guarantee.
---
FAQs
Can you use a free VPN to unblock DraftKings?
Yes, you can use a free VPN to unblock DraftKings. However, the protection that is provided by a free VPN is often lacking compared to a paid option. Encryption is very important when trying to keep you safe online. Another problem you may run into is dropped connections due to overcrowded servers. The key when choosing a VPN is using a reliable one that values privacy and speeds. ExpressVPN helps protect their information while online. They also have fast servers located throughout the United States. Their kill-switch feature also protects users privacy if anything abnormal was to occur when using the VPN. While you can use a free VPN, we would not recommend doing so.
Why is DraftKings restricted?
Depending on where you are traveling, sports betting may not be legal. Internationally, gambling is often against the values held in some societies, which leads to sportsbooks being banned. Meanwhile, inside the United States, each state is allowed to choose whether or not to legalize sportsbooks. Many states like California, Florida Texas, Ohio, and Alabama have not legalized sports betting. This means that if you are traveling in these regions, you cannot normally access the app. A VPN allows you to use DraftKings Sportsbook in restricted states and other regions of the world you travel to.
What states can I use DraftKings Sportsbook in?
Online sports betting is allowed in many states including: Arizona, Colorado, Connecticut, Illinois, Indiana, Iowa, Louisiana, Michigan, New Hampshire, New Jersey, New York, Oregon, Pennsylvania, Tennessee, Virginia, West Virginia, and Wyoming.
Which states is DraftKings restricted in?
DraftKings will block you from using their website or app to bet when you connect with a IP address from Alabama, Alaska, Arkansas, California, Delaware, Florida, Georgia, Hawaii, Idaho, Kansas, Kentucky, Maine, Maryland, Massachusetts, Minnesota, Mississippi, Missouri, Montana, Nebraska, Nevada, New Mexico, North Carolina, North Dakota, Oklahoma, Ohio, South Carolina, South Dakota, Texas, Utah, Vermont, Washington, or Wisconsin.