FanDuel is an online service that allows people to participate in sports betting. The company has millions of players that participate in fantasy sports leagues and betting. Many also participate in their horse race betting and online casino. The website is very popular and provides access to a wide variety of sports. However, not all places support sports betting. Some states and countries also have restrictions on which sports people are allowed to bet on. If you are traveling through a region where the service is not available, you will not be able to play FanDuel. A VPN can help you gain access to the service. Please join us as we teach you how to play FanDuel with a VPN.
How to Use a VPN to Bet on FanDuel from Anywhere
Here's a quick guide for using FanDuel with a VPN.
Sign up for

ExpressVPN

(30 day risk-free money-back guarantee)
Install the ExpressVPN browser extension, desktop, or mobile app.
Launch the ExpressVPN app and select a server in your chosen region. We recommend connecting to a US state that permits sports betting for FanDuel.
Cheer on your team and make some money, while using FanDuel from anywhere in the world.
Use a VPN to Bypass FanDuel Restrictions
Before we get further in depth on how to play FanDuel with a VPN, let us tell you more about what benefits a VPN can bring you. Many countries and states ban sports betting. Similarly, many sports broadcasts are only available in certain parts of the world. A VPN can help you out when these situations occur. It changes your IP address to another in a server location of your choosing. If you select a region of the world where the game is viewable, then you will be able to use it.  A VPN also helps protect your privacy by encrypting your data.
Sports betting is not available everywhere. On top of this, some sports like college basketball are only available to be played as a fantasy sport in some states. FanDuel offers its sportsbook service in Arizona, Colorado, Connecticut, Illinois, Indiana, Iowa, Louisiana, New Jersey, New York, Michigan, Pennsylvania, Tennessee, Virginia, West Virginia, and Wyoming. They also stated that they will not let you use the service unless you are in a state that permits it. The states that currently offer only retail sports betting include Maryland and Washington. FanDuel sportsbook is permitted in the other states shown below.
The regional restrictions post a challenge when you travel outside your home state. For example, FanDuel is not available yet in states like California, Florida, Nevada, Ohio, and Texas. That means if you plan to travel to one of those states and want to bet while there you will want to connect to a VPN first.
Sporting Events and Promotions for September 2023
September is an exciting time for sports. It the start of the football season. College and NFL are about to get underway. FanDuel has many promotions related the United States in the event. For example, new customers to the app that bet 5 dollars or more can get up to $200 in free bets and $100 dollars off NFL Sunday Ticket. They are also having No-Sweat Bet on college football games from 8/28 to 9/4.
Fans of the MLB will be happy to hear about the exclusive promotions like Dinger Tuesdays and Daily Striker Leaders. With the start of the NFL season this month there are bound to be some major promotions for the regular season as well. FanDuel will provide many great opportunities to bet. Those wanting to invite friends to join the app can earn you and the other person $50 in bonus bets for referring a friend. I hope you take advantage of FanDuel's September promotions.
Here are some of the top sporting events to bet on this month:
Start of NFL Regular Season: September 7th
UFC 293: Adesanya vs Strickland – September 9th
MLB season: all month long
EPL, LA Liga, Bundesliga, Serie A, and MLS: all month long
FanDuel History and Partnerships
FanDuel is a popular sports betting site that offers a wide variety of sports to bet on. The Sportsbook was added in 2018 when FanDuel acquired Paddy Power Betfair. It allows you to bet on baseball, basketball, boxing, football, golf, hockey MMA, tennis, soccer, cricket, and more. This includes betting on odds and spread. Fan Duel also offers online gambling on horse races. However, it is not available everywhere. One of FanDuel's most popular services is its fantasy leagues. You can play in free or paid games for NFL, NBA, NHL, MLB, soccer, and NASCAR to list a few. There are hundreds of fantasy events that you can participate in every day and the service makes it easy to play in them. FanDuel also has apps for both iOS and Android. These are available only where mobile sports betting is legal.
FanDuel is an official partner of the NFL, NBA, WRA, NHL, MLB, PGA Tour, and WNBA. Some of the popular teams that FanDuel partners with include the Detroit Red Wings, New York Yankees, Detroit Pistols, Chicago Bulls, Indianapolis Colts, and DC United. The company offers great sports betting options for fans of the events. They have exclusive deals for almost all the sports leagues they sponsor. For example, throughout the baseball season FanDuel runs promotions that give you a bonus in free bets based on the home runs scored in the game. Every month features exclusive promotions for a variety of different sporting events.
How to Bet on FanDuel with ExpressVPN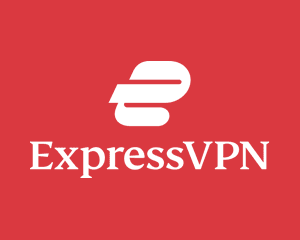 ExpressVPN is our choice of VPN for sports. They have over 3000 servers across 94 countries. This gives you access to sports around the world. All you have to do is connect to a location that will have access to the game and then start watching live. Many popular sports leagues implement blackout restrictions that not only block in-market but international viewers from watching. ExpressVPN allows you to circumvent this and cheer through every exciting match. The service allows up to 5 simultaneous connections. This means you can use ExpressVPN on multiple devices at once to track your favorite matches.
We are excited to share with our readers an exclusive ExpressVPN discount. You can save 49% off a year of VPN and receive 3 months free. ExpressVPN will keep you safe while streaming. They will hide your IP and help you access content that is blocked in your region. ExpressVPN has 160 server locations around the world that will help you unblock virtually any game you want to see. You will also be able to stream through most devices using the VPN service and their MediaStreamer feature. ExpressVPN has a 30 day money back guarantee.
---
How does FanDuel compare to other Sportsbook Apps?
FanDuel has gained enormous popularity for several reasons. Notably, it offers a unique and exciting alternative to traditional sports betting and fantasy leagues. Unlike many other platforms, FanDuel provides an opportunity for sports enthusiasts to indulge in their passion and knowledge daily, without having to commit to a whole season. The daily fantasy sports concept allows users to pick a new team every day, thus adding a layer of strategic depth and continuous engagement that resonates strongly with sports fans.
Another aspect that has contributed to FanDuel's popularity is its user-friendly interface and betting options that cater to both beginners and experienced bettors. The platform provides thorough and easily digestible information to help users make more informed betting decisions. Additionally, FanDuel offers a wide variety of sports from football and baseball to golf and NASCAR, thereby appealing to a broad demographic of sports fans. In essence, the flexibility, interactive nature, and inclusivity of FanDuel have driven its rise in popularity amongst sports betting and fantasy sports enthusiasts.
Despite its numerous advantages, FanDuel is not without competition. Other platforms such as DraftKings vie for market share, pushing FanDuel to continuously innovate and improve its offerings. It manages this through regular updates to its platform, introducing new features, refining its algorithms to ensure fair play, and expanding its sports catalogue. The company's commitment to delivering a superior user experience is evident in its responsive customer service, easy-to-navigate website, and the educational resources it provides to users — elements that collectively uphold FanDuel's reputation as a leading platform in the field of fantasy sports.
In addition to its digital offerings, FanDuel has expanded into the physical realm with the opening of several retail sportsbooks across the United States. These establishments offer a social aspect to sports betting, with large screens showing numerous sports events and a vibrant atmosphere that can't be replicated online. The move into physical locations demonstrates FanDuel's ability to adapt and cater to a variety of customers' preferences, thus further solidifying its position in the increasingly competitive market of sports betting and daily fantasy sports.
In conclusion, FanDuel's success is grounded in its ability to appeal to the modern sports enthusiast, providing an engaging and inclusive platform for both daily fantasy sports and sports betting. Through constant innovation, a user-friendly interface, an array of sports offerings, and a commitment to customer service, FanDuel has established itself as a leader in the field. Its expansion into physical sportsbooks showcases its adaptability and its dedication to meet the evolving needs and preferences of its users. In the dynamic and competitive world of sports betting and daily fantasy sports, FanDuel continues to set the pace, raising the bar for a captivating and comprehensive sports experience.
---
FanDuel FAQs
What makes for a good FanDuel VPN?
When people are looking at VPNs for FanDuel, they want a service that provides them a variety of locations and privacy. A good provider will have many places to connect to. They will also have servers located throughout the US. The key is finding a server that gives you strong speeds in nonrestricted states. Another feature that is very valuable is encryption. Keeping your data safe and masking your IP are important for protecting your privacy online. Many free VPNs will not provide you with a encryption required to keep you safe and help you access FanDuel, while traveling. The key is getting a VPN service that values protecting your privacy and giving you consistent servers throughout the US to connect to.
Does FanDuel work outside the United States?
FanDuel Sportsbook is currently unavailable in Europe, Asia, and South America. If you are traveling to a region where the service is restricted, you will need to use a VPN and connect to a location in the US, more specifically a state where FanDuel is legal to use.
What states can I use FanDuel Sportsbook in?
You can participate in online sports betting using FanDuel in Arizona, Colorado, Connecticut, Illinois, Indiana, Iowa, Louisiana, Michigan, New Jersey, New York, Pennsylvania, Tennessee, Virginia, West Virginia, and Wyoming.
Which states is FanDuel restricted in?
If you try to connect to the FanDuel website or mobile app with an IP address from any of the following states you will be blocked: Alabama, Alaska, Arkansas, California, Delaware, Florida, Georgia, Hawaii, Idaho, Kansas, Kentucky, Maine, Maryland, Massachusetts, Minnesota, Mississippi, Missouri, Montana, Nebraska, Nevada, New Hampshire, New Mexico, North Carolina, North Dakota, Oklahoma, Ohio, Oregon, South Carolina, South Dakota, Texas, Utah, Vermont, Washington, or Wisconsin.