BT Sport is a group of pay television sports channels offered by BT Consumer, providing viewers with a diverse range of sport content. Hosting everything from football and rugby to UFC and WWE, there's never a shortage of thrilling action. For sports fans who can't always make it to the game, BT Sport offer access to a world of live and on-demand content. With the BT Sport app, you can watch your favorite teams compete whenever and wherever suits you. The service is available across multiple devices, and for those living outside the UK, using a VPN allows you to sidestep geo-restrictions and enjoy your favorite sports seamlessly and securely. Join us as we show you how to gain access to BT Sport with a VPN.
How to Use a VPN to Bypass BT Sport Geo-restrictions
Here's a quick guide for watching BT Sport with a VPN.
Sign up for

ExpressVPN

(30 day risk-free money-back guarantee)
Install the ExpressVPN browser extension, desktop, or mobile app.
Launch the ExpressVPN app and select a server in your chosen region. We recommend the UK for using BT Sport to bypass blackout restrictions.
Cheer on your favorite team through every game with BT Sport.
A VPN, or Virtual Private Network, is a critical tool for sports enthusiasts living outside the UK who wish to access BT Sport's offerings. Geo-restrictions can often limit the availability of certain content to specific geographical locations due to licensing agreements. This means that without a VPN, fans abroad may find themselves unable to access their favorite games and events. By using a VPN, your device's IP address can be masked, making it appear as though you are accessing the internet from within the UK. This allows you to bypass the geo-restrictions, ensuring uninterrupted enjoyment of BT Sport's extensive range of sports content, any time, any place.
BT Sport is primarily available in the United Kingdom. However, using a VPN allows sports fans around the globe to gain access. For those residing in the UK, it's as simple as subscribing to the service via the BT Sport website or app. With a VPN you can access BT Sport even when traveling internationally.
BT Sport History and Info
BT Sport commenced its broadcasting operations on 1st August 2013, emerging as a strong contender to Sky Sports' dominance in the UK sport broadcasting sector. A subsidiary of British Telecommunications Public Limited Company, BT Sport operates under the BT Consumer division. The channel lineup includes BT Sport 1, 2, 3, and BT Sport ESPN, each offering a different array of live sports, sports news, and other related programming.
BT Sport has gained renown for its exclusive broadcasting rights to various high-profile sporting events and tournaments. In football, it holds rights to the Premier League, UEFA Champions League, and UEFA Europa League, among others. Rugby fans can enjoy exclusive coverage of the Gallagher Premiership Rugby and European Rugby Champions Cup. Additionally, BT Sport also offers extensive coverage of Mixed Martial Arts (MMA), including exclusive rights to the Ultimate Fighting Championship (UFC).
By constantly innovating and pushing the boundaries of sports broadcasting, BT Sport has positioned itself as a critical platform for sports enthusiasts. With BT Sport, fans can stay connected with their favorite teams and sports, no matter where they are.
How to Watch BT Sport with ExpressVPN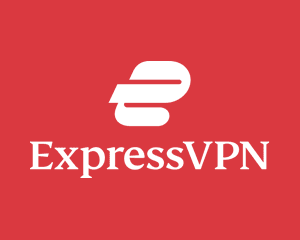 ExpressVPN is our favorite VPN for watching sports. They have server locations all over the world that allow you to access virtually any sport. One of the most important reasons for using a VPN is to make sure you are safe while streaming sports. ExpressVPN keeps you safe by masking your IP and encrypting your data. ExpressVPN has over 3000 servers around the world that can be connected to at any time. They also give you a kill switch that will kick in if the VPN was to disconnect. It will ensure that your information remains safe, while the VPN reconnects. They do not keep activity logs. ExpressVPN provides protection, while you stream sports.
ExpressVPN is an excellent VPN to help you get around blackout restrictions and stream your favorite sports. You will be able to watch events in HD because there is not limit on the amount of bandwidth you use. ExpressVPN can be used on Mac, PC, smart TVs, iOS, Android, routers, and more. We are excited to share with readers our exclusive discount. When you sign up for a year subscription to the VPN service, you will save 49% and get an extra 3 months free. ExpressVPN also offers a 30 day money back guarantee.