The College World Series is a yearly baseball tournament held in June. Eight teams will compete over multiple days. Each of the teams will compete in the elimination style tournament leaving only one winner. Pac-12 and SEC colleges have been the most successful over the years. This tournament is exciting as you see some of the up and coming stars of the MLB playing against one another. Fans of the College World Series can watch it through ESPN. However, many viewers may have a hard time watching all the games. This is due to the blackout restrictions put in place. Please join us as we teach you how to watch the College World Series with a VPN.
How to Use a VPN to Get Around College World Series Blackout Restrictions
Here's a quick guide for watching College World Series games with a VPN.
Sign up for

ExpressVPN

(30 day risk-free money-back guarantee)
Install the ExpressVPN browser extension, desktop, or mobile app.
Launch the ExpressVPN app and select a server in your chosen region. We recommend USA for viewing College World Series games to bypass blackout restrictions.
Cheer on your favorite team through ESPN or any of the popular streaming services that broadcast the games.
Before we get more in depth as to how to watch baseball games with a VPN let us tell you more about the benefits of using a VPN for watching sports. Sports often have blackout restrictions for multiple reasons. One is an attempt to encourage more people to go to the game. Another is that the broadcast is only available in certain countries or regions. A VPN can help you out in these situations because it allows you to change your IP address. It does this by allowing you to choose a server location and assigning you an IP address from the region. If you choose a server in an area that the game is watchable, then you will be able to stream it. A VPN also hides your IP address and helps protect your privacy.
The College World Series can be watched through ESPN. It has been the primary network for the event since 2003. However, it and many of the other broadcasters geo-block international viewers. Connecting to a VPN server in the correct region will help you avoid the blackout restrictions to cheer on your favorite team through every game.
College World Series History and Team Info
The College World Series started in 1947. At the time, only eight teams were in the tournament. It first took place at Hyames Field in Kalamazoo, Michigan. California was the first ever team to win the College World Series. Throughout the early years of the competition Southern California was a dominant force. It is the most decorated college with over 10 College World Series championships. Through the years, Texas has made the most appearances in the tournament. The format also changed over time to allow for more teams to play in the first round. Baseball is an extremely popular sport and people love watching the potential new stars. As a result, it was picked up by broadcasters in the early 1980's. The event grew and many of the Division I teams were playing baseball. It wasn't until 1999 the NCAA would expand the tournament to feature 64 teams. The College World Series has become a great annual event.
The College World Series is set up to start with the 64 best teams out of the 293 division I schools. These teams will be seeded based of their tier of competition. Some brackets will feature best of three, while others will have double elimination. The teams will work their way through Regions and Super Regionals until their is only eight. The competition between these eight-teams is what is called the College World Series. These eight teams are split into two brackets and they will play in double elimination games until only one is left from each side. These two will play against one another in a best of three series known as the College World Series Finals.
2023 College World Series Schedule
The College World Series is scheduled to start on June 15th, 2023. The champions going into the event are Ole Miss. Eight teams will compete against one another at Swayze Field. The CWS Finals are scheduled to start on June 26th. I hope you enjoy cheering on your favorite team through the 2023 College World Series.
How to Watch College World Series Games with ExpressVPN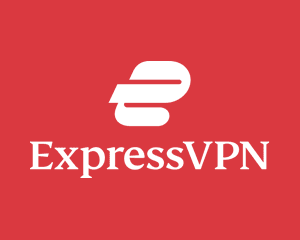 ExpressVPN is our favorite VPN for watching sports. They have server locations all over the world that allow you to access virtually any sport. One of the most important reasons for using a VPN is to make sure you are safe while streaming sports. ExpressVPN keeps you safe by masking your IP and encrypting your data. ExpressVPN has over 3000 servers around the world that can be connected to at any time. They also give you a kill switch that will kick in if the VPN was to disconnect. It will ensure that your information remains safe, while the VPN reconnects. They do not keep activity logs. ExpressVPN provides protection, while you stream sports.
ExpressVPN will keep you safe as you watch your favorite sports teams. They will mask your IP address and get around blackout restrictions. The company does not log your activities. We are happy to share with our users an exclusive ExpressVPN discount. This includes access to both the VPN service and MediaStreamer. When you subscribe for a year, you will get 49% off and receive 3 months free. ExpressVPN has a 30 day money back guarantee, so you will be able to test the service and see how it can help unblock sports.