FuboTV, a leading live TV streaming platform, caters to sports enthusiasts with an extensive array of sporting events and leagues. Whether you're a fan of football, basketball, soccer, baseball, or even niche sports like cycling and golf, FuboTV has got you covered. Offering a seamless streaming experience, FuboTV ensures you never miss a moment of the action, keeping you connected to the sports you love, right from the comfort of your home. However, the streaming platform is not available everywhere in the world. A VPN can help you get around geo-restrictions. Join us as we show you how to watch FuboTV from anywhere with a VPN.
How to Use a VPN to Bypass FuboTV Geo-Restrictions
Here's a quick guide for watching FuboTV with a VPN.
Sign up for

ExpressVPN

(30 day risk-free money-back guarantee)
Install the ExpressVPN browser extension, desktop, or mobile app.
Launch the ExpressVPN app and select a server in your chosen region. We recommend the United States for using FuboTV to bypass blackout restrictions.
Cheer on your favorite team through every game with FuboTV.
Before we get in to how to use a VPN to watch FuboTV, let us tell you about the benefits a VPN can provide you. A Virtual Private Network (VPN) can offer a solution to this accessibility issues. By masking your IP address and encrypting your internet connection, a VPN allows you to bypass geographical restrictions, giving you the freedom to access FuboTV from anywhere in the world. Furthermore, a VPN enhances your online privacy and security, protecting your personal data from potential cyber threats. It creates a secure tunnel for your data, making it much harder for third parties to track your online activities. Thus, armed with a VPN, you can enjoy your favorite sports on FuboTV, regardless of your location, without compromising on your digital security.
Despite its comprehensive offering, FuboTV is currently only available in the United States, Canada, and Spain. This limited availability is due to licensing restrictions, which dictate where the platform's content can be broadcast. However, with the aid of a VPN, sports fans located in other parts of the world can bypass these geographical restrictions and access FuboTV's wide range of content.
FuboTV History and Info
Founded in 2015, FuboTV initially targeted soccer fans but has since evolved into a comprehensive streaming service, offering a wide range of live sports, news, and entertainment content. Today, Fubo TV is recognized as a formidable competitor in the ever-growing field of streaming platforms, attracting subscribers with its diverse content lineup and emphasis on sports. It has carved a niche in the market, distinguishing itself from other services through its sports-centric offering. As of 2021, FuboTV hosts over 100 channels, boasting a robust selection of local, national, and international networks.
Subscribers to FuboTV can enjoy a wide array of sports leagues. This includes the National Football League (NFL), Major League Baseball (MLB), National Basketball Association (NBA), and the National Hockey League (NHL). Soccer fans can also catch matches from the English Premier League (EPL), La Liga, Serie A, and the Champions League. Furthermore, the platform provides coverage of niche sports, offering content from the PGA Tour for golf enthusiasts, the Tour de France for cycling fans, and major tennis tournaments like Wimbledon and the US Open.
How to Watch FuboTV with ExpressVPN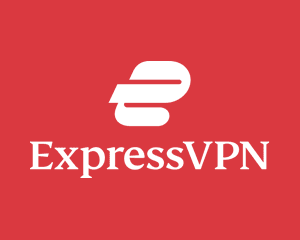 ExpressVPN is a great option for unblocking sports. Many broadcasters will use blackout and geo-restrictions on events. With a VPN, you can avoid this and watch uninterrupted. ExpressVPN has servers in 94 countries around the world. Another benefit is helping you participate in sports betting anywhere in the world. Many of the most popular sportsbooks are only available in certain regions of the world. This means that if you are traveling then you may loose out on a great opportunity. This does not have to be the case. If you connect to the proper VPN server location then you can stream your favorite sports and place sportsbook bets with ExpressVPN.