The IIHF World Championship is an international hockey tournament. The annual competition features 16 of the best countries. The International Ice Hockey Federation chooses them from a pool of over 50 countries that competing in seeded preliminary rounds. This tournament takes place over many days. The teams feature many Olympic athletes and many talented hockey players will be featured in the World Championship. Between the Winter Games, many countries will train their best athletes by having them play in international tournaments like the IIHF World Championship. This can make for some very hard fought and quick games. Those who want to cheer on their country through the whole competition may have a hard time. Many broadcasters will not be able to show every match due to geo-restrictions. Please join us as we teach you how to watch the IIHF World Championship with a VPN.
How to Use a VPN to Get Around IIHF World Championship Blackout Restrictions
Here's a quick guide for watching IIHF World Championship games with a VPN.
Sign up for

ExpressVPN

(30 day risk-free money-back guarantee)
Install the ExpressVPN browser extension, desktop, or mobile app.
Launch the ExpressVPN app and select a server in your chosen region. We recommend Canada for viewing World Championship games to bypass blackout restrictions.
Cheer on your favorite team through TSN or any of the popular streaming services that broadcast the games.
Before we get more in depth as to how to watch ice hockey games with a VPN let us tell you more about the benefits of using a VPN for watching sports. Sports often have blackout restrictions for multiple reasons. One is an attempt to encourage more people to go to the game. Another is that the broadcast is only available in certain countries or regions. A VPN can help you out in these situations because it allows you to change your IP address. It does this by allowing you to choose a server location and assigning you an IP address from the region. If you choose a server in an area that the game is watchable, then you will be able to stream it. A VPN also hides your IP address and helps protect your privacy.
Ice hockey is a popular sport played throughout the world. As a result, the IIHF World Championship has many broadcasters including TSN, NHL Network, RDS, TV5, Discovery+, MatchTV, svenskhockey.tv, and HockeyTV. However, many of these broadcasters will not show all the games being played at one time. Along with this, they may not be available in every country. Connecting to a VPN server in the correct region will help you avoid the blackout restrictions to cheer on your favorite team through every game.
IIHF World Championship History and Team Info
The IIHF World Championship started as part of the 1920 Summer Olympic Games. It separated into its own event in 1930 with 12 starting participants. Canada was one of the most dominant nations up the first 20 years. In the 1950's, the Soviet Union started to pick up steam in the competition. Throughout the 1960's and early 1970's they were winning many of the championships. In 1976, the IHFF World Championships changed to allow all types of players into the competition. This would allow for players that were and were not involved in the NHL to play for their country of origin. Overall, the most dominant teams in terms of total championships won have been Canada and Russia. Both countries have won over 25 gold medals since the 1920s.
The competitions rules are very similar to other international hockey tournaments. The biggest difference is how players are declared eligible. Each team must have at least 15 skaters and 2 goalies. Meanwhile, the maximum is 25 skaters and 3 goalies. Each of the players must meet three requirements. The first is that they are a part of the IIHF. Secondly, the member must be a citizen of the country they are representing. Lastly, the player must be 18 years old or be at least 16 with an underaged wavier. This competition does allow NHL players so many teams will hold open slots that will be filled as the post-season wraps up.
2023 IIHF World Championship Schedule
The 2023 IIHF World Championship features 16 days of thrilling ice hockey. This year, the tournament is being hosted by Finland and Latvia. It starts with head to head matches to determine the best four teams from the starting two pools. This year has the four finalists of last year back in the competition. These matches start on May 12th and will go until the 28th. Then the competition will move into the playoff round with single-elimination. The finals of the IIHF World Championship will occur on May 28th, 2023. I hope your enjoy rooting on your favorite team throughout the tournament.
Group A:
Austria
Denmark
Finland
France
Germany
Hungary
Sweden
United States
Group B:
Canada
Czechia
Kazakhstan
Latvia
Norway
Slovakia
Slovenia
Switzerland


How to Watch 2023 IIHF World Championship Games with ExpressVPN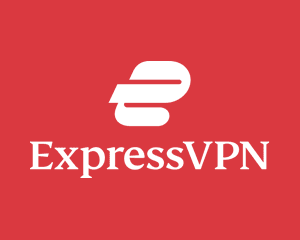 ExpressVPN is our choice for watching sports. They not only let you stream games in high quality but across many devices. PC, Mac, iOS, and Android are some of the easiest devices to set up. All you have to do is download the ExpressVPN app. They even have an app for routers that are compatible. You are also given the ability to use your smart TV, game console, or many other streaming devices through the MediaStreamer. This also comes with detailed guides on how to set it up. MediaStreamer gives you the ability to change your location, but it will not provide the same protection a VPN does. ExpressVPN will help you watch sports across a variety of devices.
ExpressVPN is a great service that values your privacy. They do not keep activity logs on their users. They will help you unblock almost any service by changing your location. ExpressVPN has over 3000 servers across 94 countries that will help you stream all your favorite teams. We are excited to share an exclusive ExpressVPN discount. You can sign up and receive 49% off a year of VPN with an extra 3 months added for free. They also offer a 30 day money back guarantee. This will allow you to test out the service and see the benefits it provides.