Kayo Sports is Australia's premier sports streaming service, offering a wide range of domestic and international sports events live and on-demand. From rugby league and cricket to basketball and motorsport, Kayo Sports ensures that sports enthusiasts never miss a moment of their favorite games. However, due to geo-restrictions, access to Kayo is limited to Australia. This is where a Virtual Private Network (VPN) comes into play. A VPN can help you bypass these geo-restrictions, enabling you to enjoy Kayo Sports from abroad. Join us as we show you how to watch Kayo Sports from anywhere with a VPN.
How to Use a VPN to Bypass Kayo Sports Geo-restrictions
Here's a quick guide for watching Kayo Sports with a VPN.
Sign up for

ExpressVPN

(30 day risk-free money-back guarantee)
Install the ExpressVPN browser extension, desktop, or mobile app.
Launch the ExpressVPN app and select a server in your chosen region. We recommend the Australia for using Kayo Sports to bypass blackout restrictions.
Cheer on your favorite team through every game with Kayo Sports.
Why I need a VPN to stream Kayo Sports
A VPN is an essential tool for those wishing to access Kayo Sports outside of Australia. Imagine you're a cricket enthusiast on a business trip or vacation abroad, missing out on the thrilling moments of your favorite sport can be disappointing. This is where a VPN comes into play. It hides your actual location and makes it appear as if you are browsing from Australia, thereby bypassing the geo-restrictions. Additionally, a VPN provides an added layer of security, encrypting your data and safeguarding your personal information from potential cyber threats. Hence, a VPN is not just a gateway to unrestricted sports entertainment but also a shield for your digital safety.
Kayo Sports is currently available exclusively in Australia. This means that you can access its comprehensive selection of live and on-demand sports content if you are within the Australian region. However, if you find yourself outside of Australia, you will need to utilize a reliable VPN service. By using a VPN, you can mask your location and appear as if you are accessing the service from within Australia, thereby bypassing geo-restrictions and enjoying your favorite sports no matter where you are in the world.
Kayo History and Service information
Launched in November 2018 by Streamotion, a subsidiary of Foxtel, Kayo Sports has quickly become the go-to streaming platform for sports enthusiasts in Australia. The platform is celebrated for its vast library of sports content, housing over 50 sports, both live and on-demand. Kayo Sports offers an array of content types, from live games and highlights to behind-the-scenes exclusives and insightful documentaries. Whether you're a fan of the National Rugby League, Australian Football League, cricket, international soccer, or niche sports like surfing and indie car racing, Kayo Sports has you covered.
Over the years, Kayo Sports has also introduced innovative features to enhance viewer experience. This includes SplitView, allowing users to watch up to four streams at once, and No Spoilers, for those who want to watch a game without knowing the outcome. Furthermore, they introduced Key Moments feature to jump directly to the action peak in a game, offering an unrivalled sports streaming experience. Kayo Sports, with its comprehensive sports content and pioneering features, has revolutionized the way sports are consumed in Australia.
Content Overview
In a world where online streaming has become the norm, Kayo Sports has emerged as a game-changer, particularly for sports enthusiasts. This platform has taken the sports viewing experience to a whole new level, seamlessly integrating technology with sports entertainment. The service is uniquely designed to cater to the tastes of diverse sports fans, showcasing not only mainstream sports like rugby or cricket, but also niche areas like surfing and indie car racing.
Here are some of the largest sporting events to watch using Kayo Sports:
AFL (Australian Football League): Arguably the most popular sport in Australia, the AFL boasts a massive following. Kayo Sports offers live and on-demand AFL games, including regular season matches, the Grand Final, and everything in-between.
NRL (National Rugby League): Another must-watch sport for many Australians, the NRL is widely available on Kayo. You can catch every try, tackle, and thrilling finish from each round of the NRL Premiership live.
Cricket: Whether it's domestic competitions like the Big Bash League or international series, Kayo Sports is an excellent platform for cricket lovers. It extensively covers both men's and women's cricket events.
Basketball: From the NBL to the NBA, basketball fans can enjoy a wide range of games.
Motorsports: Formula 1, V8 Supercars, MotoGP – all these motorsports events can be streamed live and on-demand on Kayo Sports.
Football: Be it the A-League or international leagues and tournaments like Premier League and FIFA World Cup, soccer fans have a lot to look forward to on Kayo Sports.
Tennis: Kayo Sports covers a significant amount of tennis tournaments including the Australian Open, Wimbledon, and Roland Garros among others.
This is just a brief overview of some of the biggest sports available to watch on Kayo Sports. The platform encompasses a diverse range of sports catering to varied interests.
How to Watch Kayo Sports with ExpressVPN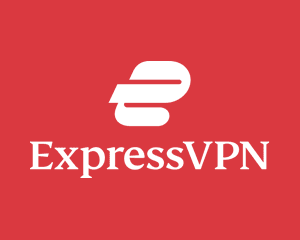 ExpressVPN is a great option for unblocking sports. Many broadcasters will use blackout and geo-restrictions on events. With a VPN, you can avoid this and watch uninterrupted. ExpressVPN has servers in 94 countries around the world. Another benefit is helping you participate in sports betting anywhere in the world. Many of the most popular sportsbooks are only available in certain regions of the world. This means that if you are traveling then you may loose out on a great opportunity. This does not have to be the case. If you connect to the proper VPN server location then you can stream your favorite sports and place sportsbook bets with ExpressVPN.
We're excited to share an exclusive ExpressVPN discount with our readers. You can sign up and save 49% off a year of VPN and receive an extra 3 months for free. This will give you unlimited access to their large VPN network and MediaStreamer service. Access your favorite streaming services from anywhere, reduce lag, and bypass blackout restrictions. ExpressVPN offers a 30 day money back guarantee which gives you a month to watch your favorite sporting events and experience all the benefits of the service.