The Little League World Series is an international tournament held in the United States. It consists of children ranging from age 10 to 12. The National Little League Tournament was its original name, but it has since been changed. The popular event consists of 16 all-start teams competing against one another. In 2023, this is planed to open up to 20 teams. The two fields typically used are Howard J. Lamade Stadium and Little League Volunteer Stadium. ESPN is the broadcaster of the tournament. However, many people will have a hard time watching because of geo-restrictions put in place. Please join us as we teach you how to watch the Little League World Series with a VPN.
How to Use a VPN to Get Around Little League World Series Blackout Restrictions
Here's a quick guide for watching the Little League World Series with a VPN.
Sign up for

ExpressVPN

(30 day risk-free money-back guarantee)
Install the ExpressVPN browser extension, desktop, or mobile app.
Launch the ExpressVPN app and select a server in your chosen region.
Cheer on your favorite team through ESPNs or any of the popular streaming services that broadcast the event.
Before we tell you more about how to watch the Little League Baseball World Series let us inform you on the benefits a VPN can bring to your sports watching experience. Many of the biggest sporting events have blackout restrictions on them. Internationally, geo-restrictions block viewers. A VPN can help you unblock the events. It allows you to change your IP address with another in a server location of your choice. A VPN also masks your IP and protects your online privacy. If you choose a location where the event is available, then you can watch it live online. Connecting to a VPN will help you avoid the blackout restrictions to watch popular sporting events.
Little League World Series Schedule & Info
The Little League World Series was originally founded in 1947. It use to only feature teams from the United States. However, as baseball and the event became more popular, other countries were invited to join. The tournament begins with qualifications. During the summer leading up to the even, teams from throughout the world will compete in division and regional tournaments. Many places will use pool play, single elimination, or double elimination. It really just depends on the region. Each region and country selects the team they want to represent them in the tournament with the exception of the United States. The US has eight teams in the tournament that are known as the regional teams. The actual Little League World Series is split into two major brackets. The first is known as the United States bracket. The second is the international bracket. These two brackets will play in double elimination games. The LLBWS Finals use a single elimination format. The 2023 Little League World Series is scheduled to begin on August 16th and the event is set to end on August 27th.
How to Watch Little League World Series with ExpressVPN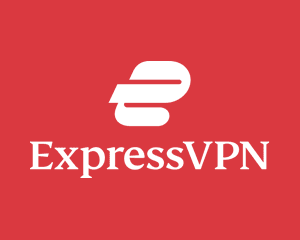 ExpressVPN is a great option for unblocking sports. Many broadcasters will use blackout and geo-restrictions on events. With a VPN, you can avoid this and watch uninterrupted. ExpressVPN has servers in 94 countries around the world. Another benefit is helping you participate in sports betting anywhere in the world. Many of the most popular sportsbooks are only available in certain regions of the world. This means that if you are traveling then you may loose out on a great opportunity. This does not have to be the case. If you connect to the proper VPN server location then you can stream your favorite sports and place sportsbook bets with ExpressVPN.
ExpressVPN is a great service that values your privacy. They do not keep activity logs on their users. They will help you unblock almost any service by changing your location. ExpressVPN has over 3000 servers across 94 countries that will help you stream all your favorite teams. We are excited to share an exclusive ExpressVPN discount. You can sign up and receive 49% off a year of VPN with an extra 3 months added for free. They also offer a 30 day money back guarantee. This will allow you to test out the service and see the benefits it provides.
---
Reasons to use a VPN to watch the big tournament
The Little League World Series is a much-anticipated event, bringing together young baseball enthusiasts from across the globe. Held annually in South Williamsport, Pennsylvania, this tournament showcases the talent, teamwork, and sportsmanship of children aged 10 to 12. The event is not just about competition; it's a celebration of the spirit of Little League and the joy of the game of baseball.
For many baseball fans and families around the world, tuning in to the Little League World Series is a summer tradition. The games are broadcast live, allowing spectators to cheer on their favorite teams right from their living rooms. However, those located outside the United States may experience geo-restrictions, limiting their ability to watch these games.
This is where a VPN, or Virtual Private Network, comes into play. With a VPN, fans can bypass these geographic restrictions and gain access to the Little League World Series broadcasts. By masking the user's IP address and routing their internet connection through a server in a different location, a VPN enables fans around the world to watch and support these young athletes, ensuring the universal accessibility of this exciting event.
The Little League World Series, a globally celebrated baseball event, epitomizes not only sporting competition but also the joy of the game among children aged 10 to 12. Despite being a traditional summer event that fans worldwide tune into, geo-restrictions can limit the accessibility of broadcasts for those outside the U.S. Through the use of a VPN, which masks the user's IP address, fans can overcome these barriers and ensure they don't miss any of the action. This technology successfully defies geographical boundaries, allowing the spirit and talent of the Little League World Series to be appreciated universally.