Major League Soccer (MLS) is a newer professional soccer league based in the United States and Canada. Similar to the NHL, the majority of teams are in the US, but some also play in Canada. MLS teams play more than 30 games every year in the regular season. They are fighting for two things throughout the season. One is to qualify and win the MLS Cup Playoffs. The other is to earn a Supporter Shield. Between 2020 ands 2022, Major League Soccer is expanding the amount of teams from 26 to 30.
Domestically, teams also fight for the U.S. Open Cup and Canadian Championship. Internationally, MLS also participates in the CONCACAF Champions League. The winner of the MLS Cup play against the winner of the Campeon de Campeones in the Campeones Cup. Major League Soccer is available through ESPN, Fox Sports, TSN, TVA Sports, and TUDN. Many soccer fans will have a hard time watching all the games because broadcasters block in-market games with blackout restrictions. Internationally, geo-restrictions makes it harder to see matches. Join us as we go over how to stream MLS with a VPN.
How to Watch MLS with a VPN
Here's a quick guide for watching MLS soccer games with a VPN.
Sign up for

ExpressVPN

(30 day risk-free money-back guarantee)
Install the ExpressVPN browser extension, desktop, or mobile app.
Launch the ExpressVPN app and select a server in your chosen region.
Cheer on your favorite team through ESPN or any of the popular streaming services that broadcast the games.
MLS History and Team Info
MLS is the highest level of professional soccer played in the United States and Canada. It was started in 1996. The sports league started with 10 teams. It quickly grew to 12, but two departed after the 2001 season. At first many teams struggled financially. Over the years, the league has grown to have high attendance at games. The success of teams in international and domestic play has helped the sport grown in North America. As of 2022 the League is set to have 30 teams. Nashville and Inter Miami joined in 2020. Austin, Charlotte, Sacrament, and St Louis are the cities getting soccer franchises in 2021 and 2022. Major League Soccer is a growing league that is bringing exciting matches and talented players to North America.
Every MLS season has two phases. Unlike international soccer leagues, they structure their seasons after other American sports leagues. The regular season consists of each team playing two games against others in the conference. They get one at home and another away. Then they play one match against 10 teams in the other conference. The MLS teams play for the highest point total. Getting more will help them in the second phase of play each year. The team with the most amount of points wins the Supporters Shield. They also earn the best position in the playoffs, which means they get home field advantage. The MLS Cup Playoffs consists of the top seven teams from each conference. They play against one another until their is one from the Eastern and another from the Western. These two teams will play in the MLS Cup Championship game. Over 10 of the teams have won the MLS Cup. Major League Soccer is a competitive league that I hope you enjoy following all year long.
Use a VPN to Bypass Major League Soccer Blackout Restrictions
Before we tell you how to watch MLS games with a VPN let us inform you about the benefits a VPN can give you when watching sports. Blackout restrictions are used on in-market games to increase the number of viewers in attendance. Many broadcasters are only allowed to show games in certain regions and countries which leads to geo-restrictions. A VPN can help you gain access to block sports. It allows you to mask your IP address and change it with another in a region of your choosing. This protects your privacy while online. You will be able to gain access to games that would otherwise be unwatchable. Major League Soccer has a lot of games each year. They are can be seen through ESPN, Fox Sports, TUDN, TVA, and TSN. Connecting to a VPN can help you avoid blackout restrictions and stream your favorite teams all season long.
How to Watch MLS Games with ExpressVPN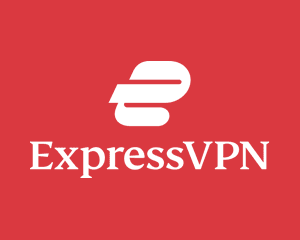 ExpressVPN is our favorite VPN for streaming sports. This is because they help you gain access to content that you would otherwise be blocked from watching. ExpressVPN has servers in 94 countries, but some of the best are in the United States. This is great as the US has popular sports like football, baseball, basketball, and hockey. They are available through ESPN, NBC, Fox Sports, NFL Game Pass, MLB.TV, and more. The NFL, MLB, NBA, NHL, and NCAA implement blackout restrictions that block in-market games. Some even block viewers internationally. One of the best ways to get around this is through a VPN. Blackout restrictions like those from MLB.TV can easily be avoided by connecting to Mexico, Canada, or a different location in the US. ExpressVPN will help you stream all your favorite American sports leagues.
We're excited to share an exclusive ExpressVPN discount with our readers. You can sign up and save 49% off a year of VPN and receive an extra 3 months for free. This will give you unlimited access to their large VPN network and MediaStreamer service. Access your favorite streaming services from anywhere, reduce lag, and bypass blackout restrictions. ExpressVPN offers a 30 day money back guarantee which gives you a month to watch your favorite sporting events and experience all the benefits of the service.