NFL Plus is a streaming service that helps you watch your favorite teams live throughout the season. NFL+ is available for everyone even if you do not have a cable provider. It allows you to watch live local and primetime regular season games through your phone or tablet. Along with this you can watch live streams of the postseason games. NFL+ provides users with live local games, live game audio, on-demand programming, and more. Those who want to upgrade to NFL Plus Premium can watch game replays and coaches film. The best part is that NFL+ is much cheaper than NFL Sunday ticket. Those whose favorite team is not in there market or who want to watch out-of-market games would not typically be able to. A VPN can help you get around these geo-restrictions and stream your favorite football teams live from anywhere in the world. Join us as we show you how to gain access to all the live matches on NFL+ with a VPN.
How to Use a VPN to Bypass NFL+ Blackout Restrictions
Here's a quick guide for watching NFL+ with a VPN.
Sign up for

ExpressVPN

(30 day risk-free money-back guarantee)
Install the ExpressVPN browser extension, desktop, or mobile app.
Launch the ExpressVPN app and select a server in your chosen region. We recommend the United States for using NFL+ to bypass blackout restrictions.
Cheer on your favorite team through every game with NFL+.
Those wanting to watch their favorite teams through NFL+ may run into blackout restrictions. This is because many local games are geo-fenced based on who is playing. If your favorite team is not playing in your market, then you may not be able to watch the match up. Our best recommendation for getting around these geo-restrictions is a VPN. A VPN will mask your current IP address and give you a new one in a region of your choice. This will help you access content in different regions and protect your privacy online. A VPN will help you watch sports from anywhere in the world.
Finding out which games are in-market can be tricky. Some games may not be considered local even if the NFL team playing in the game is from the region. If your local team is playing in an away game it may not be in-market for your area. If this is the case, connect to a VPN server location close to the market the game is being played in. We have some great options to help fans cheer on their favorite teams live. The key is to connect to a VPN server close to where the game is being played or where the team is from. For example, if the Houston Texans were playing the LA Rams, the best places to connect to would be Los Angeles or Houston depending on where the game is being played. The key is to find a VPN provider that will keep your data safe and give you a variety of server locations to connect to.
Here is a list of ExpressVPN server locations in the United States:
Atlanta, Chicago, Dallas, Denver, Lincoln Park, Los Angeles, Miami, New Jersey, New York, Phoenix, Salt Lake City, San Francisco, Santa Monica, Seattle, Tampa, Washington DC
NFL Plus Info
NFL Plus brings users the ability to watch local and primetime games from their phone or tablet. The normal subscription service will provide you the ability to watch regular and postseason games. You also get the ability to listen to live game audio and new exclusive programming. You also have access to the NFL library. This service is available for $4.99 a month or $29.99 a year. The premium version allows you to watch full game and condensed game replays without ads. You even get access to coaches films. The premium version is $9.99 a month or $79.99 a year. This is a cheaper option than the Sunday Ticket and does not require any other subscriptions. NFL+ aims to give fans more football content at a cheaper price. Stream live games through your tablet and phone with NFL Plus. Of course you can also screen mirror or sling the games to your TV to watch on the big screen.
How to Watch NFL Plus with ExpressVPN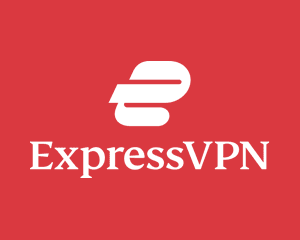 ExpressVPN is our favorite VPN for watching sports. They have server locations all over the world that allow you to access virtually any sport. One of the most important reasons for using a VPN is to make sure you are safe while streaming sports. ExpressVPN keeps you safe by masking your IP and encrypting your data. ExpressVPN has over 3000 servers around the world that can be connected to at any time. They also give you a kill switch that will kick in if the VPN was to disconnect. It will ensure that your information remains safe, while the VPN reconnects. They do not keep activity logs. ExpressVPN provides protection, while you stream sports.
ExpressVPN is a great service that values your privacy. They do not keep activity logs on their users. They will help you unblock almost any service by changing your location. ExpressVPN has over 3000 servers across 94 countries that will help you stream all your favorite teams. We are excited to share an exclusive ExpressVPN discount. You can sign up and receive 49% off a year of VPN with an extra 3 months added for free. They also offer a 30 day money back guarantee. This will allow you to test out the service and see the benefits it provides.
---
The Thrilling World of NFL: A Comprehensive Overview
This NFL (National Football League) season is expected to be an exciting one, with new talent emerging and seasoned veterans bringing their experience to the field. As technology continues to evolve, we can anticipate further enhancements in instant replay and officiating, making the game fairer and more engaging. Fan engagement is also predicted to rise, with the NFL's continued commitment to social media and digital platforms. We can anticipate more close games and nail-biting finishes, with teams increasingly evenly matched. Keep an eye out for surprising draft picks and unpredictable tactics, as the game of football continues to evolve.
In terms of individual players to watch, the 2023 NFL season is set to showcase a diverse range of talents. It's not just the household names that will command attention, but also the rookies and undrafted players who are set to make their mark. Fans can expect to see a mix of new strategies and classic plays, as coaches and teams look to leverage their unique strengths and exploit their opponents' weaknesses.
Moreover, the NFL's commitment to implementing cutting-edge technology will take center stage. With the incorporation of smart helmets, player tracking devices, and virtual reality training, we're set to witness a technology-driven shift in the way the game is played and coached. The NFL continues to stand at the forefront of sporting innovation, ensuring that each game is as riveting, fair, and safe as it can be.
---
NFL Plus VPN FAQs
Why do I need a VPN for NFL Plus
An NFL VPN is crucial for bypassing geo-restrictions that prevent you from watching your favorite NFL teams due to your location. Moreover, a VPN enhances your online security and privacy while streaming.
How does a VPN work for watching NFL games?
A VPN works by masking your IP address and allocating you a new one from the server location of your choice. This process fools the streaming service into thinking you are in a different location, hence allowing you to access the content.
Can I use a free VPN to watch NFL games?
While free VPNs are available, they often offer slower speeds, which can result in buffering during live games. For an uninterrupted NFL streaming experience, it's recommended to use a premium VPN service.
Is it legal to use a VPN to stream NFL games?
Using a VPN to stream NFL games is perfectly legal. However, it's important to note that it might go against the terms of service of the streaming provider. Users should respect the laws and regulations of their specific locations.