The 2021 NFL preseason is going to kick off one of the most exciting years of football. Following the draft, some of the newest players in the league will get an opportunity to show fans and teams if they made the correct decision. Some of the highest rated picks were quarterbacks this year and we are likely to see all of them play their first games in the preseason. This includes Trevor Lawrence, Zach Wilson, and Trey Lance. Along with these high picks, many of the franchises walk-ons, free agents, and lower draft picks will get an opportunity to make the team. The preseason allows teams to practice and finalize their rosters. The first game of the this year will be Dallas vs Pittsburgh on August 8th, at 8:00 pm ET. Fans who want to cheer their team through every game may encounter the NFL's blackout restrictions. Please join us as we teach you how to watch the 2021 NFL Preseason with a VPN.
How to Use a VPN to Bypass NFL Preseason Blackout Restrictions
Here's a quick guide for watching NFL Preseason with a VPN.
Sign up for

ExpressVPN

(30 day risk-free money-back guarantee)
Install the ExpressVPN browser extension, desktop, or mobile app.
Launch the ExpressVPN app and select a server in your chosen region. ExpressVPN has servers in several US cities for viewing NFL games to bypass blackout restrictions.
Cheer on your favorite team through ESPN or any of the popular streaming services that broadcast the games.
Before we get more in depth as to how to watch the NFL Preseason with a VPN let us tell you more about the benefits of using a VPN for watching sports. Sports often have blackout restrictions for multiple reasons. One is an attempt to encourage more people to go to the game. Another is that the broadcast is only available in certain countries or regions. A VPN can help you out in these situations because it allows you to change your IP address. It does this by allowing you to choose a server location and assigning you an IP address from the region. If you choose a server in an area that the game is watchable, then you will be able to stream it. A VPN also hides your IP address and helps protect your privacy.
NFL Preseason History and Team Info
The concept of a preseason was not around when the NFL was founded in 1920. The football teams were able to play in exhibition games, but only against teams outside of the league. This lead to many franchises playing against college and armature level teams during the off season. This process started to change in the 1920's when the season was being formatted. The 1960's are where the preseason as we know it really began. NFL teams would have four to five preseason games each year. As the NFL grew and more teams were added the number of games changed, but exhibition matches remained important. Another change that came in 1977 was that teams would no longer play others outside the league. 2021 marked a major rule change that would not let games go into overtime in preseason games.
The Preseason is always interesting as the NFL lets teams negotiate who they play and will sometimes set up others. Many matches ups that you may never see in the regular season will occur. Meanwhile, interstate rivalry games like the Giants vs Jets are more common. The NFL Preseason brings with it an exciting show of what may occur in the regular season to come. The first game of it is called the Pro Football Hall of Fame Game. This matchup always pits a member of the NFC against the AFC and it kicks off the season. Each game lets rookies, new additions, and veteran members show off their potential and prove themselves. This process is critical as it helps coaches reduce their rosters to meet size limits. The NFL Preseason is something that I hope you are looking forward to watching.
How to Watch 2021 NFL Preseason with ExpressVPN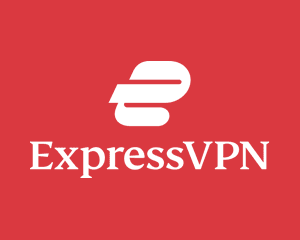 ExpressVPN is our favorite VPN for streaming sports. This is because they help you gain access to content that you would otherwise be blocked from watching. ExpressVPN has servers in 94 countries, but some of the best are in the United States. This is great as the US has popular sports like football, baseball, basketball, and hockey. They are available through ESPN, NBC, Fox Sports, NFL Game Pass, MLB.TV, and more. The NFL, MLB, NBA, NHL, and NCAA implement blackout restrictions that block in-market games. Some even block viewers internationally. One of the best ways to get around this is through a VPN. Blackout restrictions like those from MLB.TV can easily be avoided by connecting to Mexico, Canada, or a different location in the US. ExpressVPN will help you stream all your favorite American sports leagues.
ExpressVPN is an excellent VPN to help you get around blackout restrictions and stream your favorite sports. You will be able to watch events in HD because there is not limit on the amount of bandwidth you use. ExpressVPN can be used on Mac, PC, smart TVs, iOS, Android, routers, and more. We are excited to share with readers our exclusive discount. When you sign up for a year subscription to the VPN service, you will save 49% and get an extra 3 months free. ExpressVPN also offers a 30 day money back guarantee.