Power Slap is a new sports league created by Dana White. The combat sport consists of two opponents taking turns slapping each other in the face. These fighters are strikers and many have competed for years in other leagues. Similar to UFC, Dana White is trying to organize the sport into a new professional league with a formal set of rules and weight classes. The Power Slap League is starting with a show on TBS and that will lead to their first PPV. Its first show is called Power Slap: Road to the Title. The competition is young and it has two coaches training many strikers to form the starting roster. Fans are excited to start watching. However, geo-restrictions can make it hard to watch the pay-per-view events and shows. Fans can watch Power Slap and avoid geo-restrictions with a VPN.
How to Use a VPN to Watch Power Slap from Anywhere
Here's a quick guide for watching Power Slap with a VPN.
Sign up for

ExpressVPN

(30 day risk-free money-back guarantee)
Install the ExpressVPN browser extension, desktop, or mobile app.
Launch the ExpressVPN app and select a server in your chosen region. ExpressVPN has servers in several US cities for viewing Power Slap events to bypass blackout restrictions.
Cheer on your strikers through TBS or any of the popular streaming services that broadcast the event.
Why You Will Want a VPN to Stream Power Slap
Before we get more in depth as to how to watch Power Slap League with a VPN let us tell you more about the benefits of using a VPN for watching sports. International events have many broadcasters, but where they are available may differ. This is because of the licensing agreements. Meanwhile, some sports implement blackout restrictions that block viewers that are in-market. A VPN can help get around restrictions. It does this by allowing you to change your IP address to another in a regions of your choosing. Through selecting a VPN server locations where the sporting event is available, you will be able to watch live. It also keeps you safe online by encrypting your data. A VPN can help you unblock geo-restricted content and watch your favorite sports from anywhere.
Regional Broadcasts
Power Slap League is a new sport and that has many broadcasters. There will be PPV events and shows revolving around slap fighting. There are many broadcasters around the world, but there are also many geo-restrictions based on licenses. In the United States you can watch through TBS. Some of the streaming platforms include WatchTBS, Hulu+, YouTube TV, and Sling TV. In Canada, you can watch through UFC Fight Pass and Rumble. There are also many other regional providers of Power Slap like DAZN, Setanta Sports, Saran Group, Yandex, Spotv, Sportklub, and Bild. Connect to a VPN to watch your favorite strikers and avoid blackout restrictions.
Power Slap League Rules and History
Slap fights are not a new form of sport. However, it is not a widely known. Power Slap is one of the biggest professional leagues to be televised. The league premiered 2023 and gave a lot of backing. The first Slap Championship fight will be between Darius "The Destroyer" Mata-Varona and "Wolverine" Ron Bata. These two heavyweights are some of the best in the world. The strikers are organized by weight class. They currently have heavyweight, light heavyweight, middleweight, and welterweight. The first tournament mainly consists of American slap fighters, but there will be more intentional slap fighters invited in time. There is also interest in adding a women's division in time.
Fans wanting to get into the sport will want to know the rules of Power Slap. A slap fight starts with a coin toss to decide who gets to strike first. The person slapping first gets a 30 second prep time. This is called the strike clock. During this period, they call their shot and prepare their hand. After the slap, the defender gets a 30 second recovery period. There are many ways to foul as a striker. Clubbing comes from hitting an opponent with the palm or on the ear. Stepping, certain wind-ups, and delay of game are other fouls. A defender can receive fouls for flinching, blocking, and delay of game. There can be many consequences to fouls, but the most common is point deduction. The three ways to win are KO, TKO, and points. The round winner gets 10 points. I hope you enjoy watching Power Slap events.
How to Watch Power Slap with ExpressVPN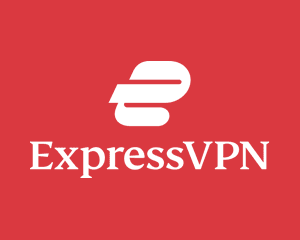 ExpressVPN is our top pick for watching sports. You can unblock your favorite games and events using the service. The Best part is that ExpressVPN can be used on up to 5 devices at a time. This means you can watch different games or feeds. ExpressVPN has apps for Windows, Mac, Android, iOS, Linux, Chromebook, and Kindle Fire. The service has web extensions for Chrome, Firefox, and Edge. You can also use it on Apple TV, Amazon Fire Stick, Samsung Smart TV, Roku Chromecast, Nvidia Shield, and Android TV. ExpressVPN even has options for those wanting to use their Xbox or PlayStation to watch sports. The service also has an app for your routers. ExpressVPN will allow you to watch sports unrestricted from any of these devices.
We are excited to share with our readers an exclusive ExpressVPN discount. You can save 49% off a year of VPN and receive 3 months free. ExpressVPN will keep you safe while streaming. They will hide your IP and help you access content that is blocked in your region. ExpressVPN has 160 server locations around the world that will help you unblock virtually any game you want to see. You will also be able to stream through most devices using the VPN service and their MediaStreamer feature. ExpressVPN has a 30 day money back guarantee.