The Olympics are some of the most important sports events in history. It brings together some of the world best athletes to compete on a global scale. The Summer Olympics have some of the most popular events, including athletics, aquatics, and gymnastics. Every athlete is competing for gold. The Summer Olympics are held every four years and they feature thousands of competitors from hundreds of nations.
There are hundred of events at the Olympics. The Tokyo 2020 Olympics has been delayed to the Summer of 2021. The 2021 Summer Olympics will start July 23rd and last until August 8th. It may be hard to find your favorite event since there is so much going on at once Some viewers may even encounter geo-restrictions that prevent them from watching. Join us as we teach you how to watch the Summer Olympic Games with a VPN.
Stream the Olympics Live on BBC or CBC with a VPN
Here's a quick guide for watching 2021 Tokyo Summer Olympics with a VPN.
Sign up for

ExpressVPN

(30 day risk-free money-back guarantee)
Install the ExpressVPN browser extension, desktop, or mobile app.
Launch the ExpressVPN app and select a server in your chosen region. For BBC coverage you will want to connect to a server in the UK. For CBC coverage you will want to choose a server in Canada.
Cheer on your favorite athletes through the Summer Olympic Games or any of the popular streaming services that broadcast the games.
Before we go into further depth on how to watch the 2020 Tokyo Olympics let us tell you more about how a VPN can benefit you. A VPN provides you protection when you are online. It masks your IP address and helps keep your privacy. Many sports implement geo-restrictions that block international viewers from watching events. Meanwhile, local viewers are normally blocked through blackout restrictions. These are put in place to encourage people to go to the event in person and due to broadcasting rights. A VPN can help you in this situation. It allows you to choose a server location and it will assign you an IP address from that region. If you choose a place where the event can be viewed, you will be able to watch it.
Summer Olympics History and Schedule
The Summer Olympic Games originally started in 1896 in Athens. It was comprised of 42 competitions and 14 countries participated. Of those, five countries have competed in every Summer Olympics: Australia, France, Greece, Switzerland, and United Kingdom. Athens was the first place where the Summer Olympics were held. The original competitions included athletics, cycling, fencing, gymnastic, and swimming. After the success of the event, a Winter Olympics was created. In 1900, there were four times as many athletes.
As the years have gone by, more countries have been added. The 2020 Olympics is expected to have 206 nations joining. Every country has their specialty in the Olympics and there are hundreds of events every years. A few that are no longer in the Olympics include cricket, lacrosse, and tug of war. Some of the most successful countries over the years from a total medals perspective include the United States, Soviet Union, United Kingdom, France, and Germany. Some of the best athletes over the years include Usain Bolt, Michael Phelps, and Simone Biles.
The Tokyo 2020 Summer Olympic Games are set to start on July 23rd at Japan National Stadium. It will feature 33 sports and 339 events. Some of the newest being added include baseball, 3×3 basketball, freestyle BMX, karate, Madison cycling, skateboarding, softball, sports climbing, and surfing. There are going to be over 11,000 athletes competing. The 2020 Summer Olympic Games closing ceremony will take place on August 8th, 2021.
How to Watch the Summer Olympics with ExpressVPN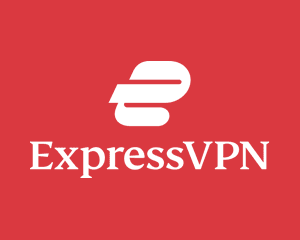 ExpressVPN is our choice of VPN for sports. They have over 3000 servers across 94 countries. This gives you access to sports around the world. All you have to do is connect to a location that will have access to the game and then start watching live. Many popular sports leagues implement blackout restrictions that not only block in-market but international viewers from watching. ExpressVPN allows you to circumvent this and cheer through every exciting match. The service allows up to 5 simultaneous connections. This means you can use ExpressVPN on multiple devices at once to track your favorite matches.
ExpressVPN is an excellent VPN to help you get around blackout restrictions and stream your favorite sports. You will be able to watch events in HD because there is not limit on the amount of bandwidth you use. ExpressVPN can be used on Mac, PC, smart TVs, iOS, Android, routers, and more. We are excited to share with readers our exclusive discount. When you sign up for a year subscription to the VPN service, you will save 49% and get an extra 3 months free. ExpressVPN also offers a 30 day money back guarantee.