The World Junior Ice Hockey Championship is an annual event that features the best under-20 players from throughout the world. Many NHL teams will not let their players enter, but franchises watch the tournament. Doing well in it could help young hockey players make it into the National Hockey League.
The only requirements to competing in the tournament is that they are male, within the age group, and a citizen of the country they are representing. The tournament features some of the best youth players in the world. Fans who want to see the event can have a hard time viewing it because of the geo-restrictions broadcasters have in place. In many countries like Norway, fans cannot see it due to blackout restrictions. Please join us as we teach you how to watch the World Junior Ice Hockey Championship with a VPN.
How to Use a VPN to Get Around World Junior Ice Hockey Championship Blackout Restrictions
Here's a quick guide for watching World Junior Ice Hockey Championship games with a VPN.
Sign up for

ExpressVPN

(30 day risk-free money-back guarantee)
Install the ExpressVPN browser extension, desktop, or mobile app.
Launch the ExpressVPN app and select a server in your chosen region. We recommend Canada for viewing World Junior games to bypass blackout restrictions.
Cheer on your favorite team through TSN or any of the popular streaming services that broadcast the games.
Before we get more in depth as to how to watch ice hockey games with a VPN let us tell you more about the benefits of using a VPN for watching sports. Sports often have blackout restrictions for multiple reasons. One is an attempt to encourage more people to go to the game. Another is that the broadcast is only available in certain countries or regions. A VPN can help you out in these situations because it allows you to change your IP address. It does this by allowing you to choose a server location and assigning you an IP address from the region. If you choose a server in an area that the game is watchable, then you will be able to stream it. A VPN also hides your IP address and helps protect your privacy.
The World Junior Ice Hockey Championships can be watched through broadcasters like TSN, RDS, CT, Eurosport, Yle, Match TV, Channel One Russia, RTVSm SVT, and NHL Network. TSN has all the Canada games and some of the preliminary rounds. However, it and many of the other broadcasters geo-block international viewers. Connecting to a VPN server in the correct region will help you avoid the blackout restrictions to cheer on your favorite team through every game.
World Junior Ice Hockey Championships History and Team Info
The tournament first started in 1974. However, it was not until 1978 that it became the official one. The Soviet Union was the most dominant team at the beginning of the World Junior Ice Hockey Championships. They won gold seven of the first ten years. Canada came in to prominence in the 80's. The two countries have always had a rivalry as they have both constantly competed for gold. In 1987, the building tension between them peaked. They had a bench clearing brawl in the finals that ended up getting both teams ejected from the years tournament. Times were changing as Canada had some of its best years in the 90's. They beat the record amount of Gold medals that the Soviet Union set. Over time, Russia has won the most total medals, but Canada has won gold the most times. The World Junior Ice Hockey Championship is an exciting event that features some of the best youth skaters in the world.
The format of the World Junior Ice Hockey Championship is a tournament style. Ten teams are split between two groups. The first round is a preliminary round. It uses a round-robin format where they compete against others in their own group. The lowest ranked teams will face off in a best of three relegation series. The loser is demoted to the division underneath it. The World Junior Ice Hockey Championship has four divisions: Top, I, II, and III. They all follow the same rule set. The remaining eight teams advance to the quarterfinals. The rest of the tournament takes a 3 round playoffs format. Their placement is based off the points earned through the preliminary round. The final day of competitions determines the gold, silver, and bronze medalists through two games. The winner of a lower division advances up, unless they are in the top tier. Then they earn the World Junior Ice Hockey Championship.
2023 World Junior Ice Hockey Championship Schedule
The 2023 World Junior Ice Hockey Championship features five phases of competition. This year, all division I teams will compete at Rogers Place. The tournament starts on December 26th, 2022. The WJC's preliminary round consists of the top 10 teams playing four matches each in against their division's opponents. Then the remaining eight teams will compete in the quarterfinals on January 2nd. The semifinals will be played two days later. The Gold Medal and Bronze Medal Game is set to take place on January 5th, 2021. I hope you enjoy cheering on your team through this years exciting tournament.
Pool A:
Austria
Canada
Czech Republic
Germany
Sweden
Pool B:
Finland
Latvia
Switzerland
Slovakia
United States
How to Watch 2023 World Junior Ice Hockey Championship Games with ExpressVPN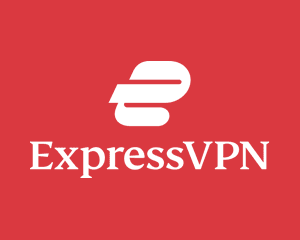 ExpressVPN is our favorite VPN for sports. Two of the most important factors for streaming games live are speed and reliability. Without the proper speed, matches will not be able to play in high quality. ExpressVPN allows you to use as much bandwidth as needed. This means you will be able to watch the game in HD. ExpressVPN makes sure you are safe while accessing your favorite sports. They do this by masking your location and not keeping activity logs. They also have a 24/7 support team that can be reached via live chat anytime. ExpressVPN is a fast and reliable service that can stream all your favorite sports with.
We are excited to share with our readers an exclusive ExpressVPN discount. You can save 49% off a year of VPN and receive 3 months free. ExpressVPN will keep you safe while streaming. They will hide your IP and help you access content that is blocked in your region. ExpressVPN has 160 server locations around the world that will help you unblock virtually any game you want to see. You will also be able to stream through most devices using the VPN service and their MediaStreamer feature. ExpressVPN has a 30 day money back guarantee.