XFL is a professional football league centered in the United States. The league was re-founded in 2018 by McMahon. In 2020, Dwayne "The Rock" Johnson and Dany Garcia bought the company and kept the league running. The league has eight major teams and some unique rules that enhance the game. This includes more instant replay options. The XFL season starts back up in February. Fans are excited to watch football and cheer on their favorite teams. This being said, finding the games can be harder for some. Local viewers may be blocked by blackout restrictions that prevent you from watching the game. Meanwhile, international fans will have to deal with geo-restrictions broadcasters implement. Please join us as we teach you how to watch XFL football games with a VPN.
How to Use a VPN to Watch XFL football
Here's a quick guide for watching XFL football games with a VPN.
Sign up for

ExpressVPN

(30 day risk-free money-back guarantee)
Install the ExpressVPN browser extension, desktop, or mobile app.
Launch the ExpressVPN app and select a server in your chosen region. ExpressVPN has servers in several US cities for viewing football games to bypass blackout restrictions.
Cheer on your favorite team through ESPN+ or any of the popular streaming services that broadcast the games.
Why Do You Need a VPN to Watch XFL Football Games?
Before we get more in depth as to how to watch XFL football games with a VPN let us tell you more about the benefits of using a VPN for watching sports. Football is one of the most popular sports in the United States. However, it is not always the easiest sport to watch. Often, blackout restrictions are implemented by local teams to increase in-person attendance. Meanwhile, many games have geo-restrictions on them due to broadcasting rights. Sometimes the game that is not available in your region or on a different network, can be accessed elsewhere. This is where a VPN can help. A VPN lets you change your IP address to another in a location of your choosing. Then it masks your IP, while assigning you one from the area. If you choose a server location in a place where the game is available, you will be able to watch it. A VPN will also help protect your privacy online by encrypting your data. You can watch your favorite sports unrestricted with a VPN.
The XFL has partnered with Disney to broadcast its games. This means that each week, you can watch XFL football games through ABC, FX, and ESPN. You will also be able to watch some of them through the streaming service, ESPN+. You can use a VPN to avoid any potential geo-restrictions and blackouts. Watch your favorite team all season long.
XFL Football History and Team Info
The XFL brings many changes to the format of football that make the game quicker and more exciting. The first main difference is the game clock. Teams will have to manage time much more with the clock running even after incomplete passes and out of bounds plays. There is also a thirty-five second play clock. Along with this each team has 3 timeouts a half. Another major difference related to time is the fact that halftime is only 10 minutes long. One of the more unique rules for the XFL is the double forward pass. A team can pass the ball a second time assuming the line of scrimmage was not crossed. This brings in the opportunity for more trick plays. XFL's style of football is more quick paced.
It is also more high scoring. Following a touchdown, teams have the option of three different starting positions. Unlike college or other professional football leagues, there is no kicking option. Instead, the scoring team can attempt to go for a one point, two point, or three point conversion. The distance of each is 2 yards, 5 yards, and 10 yards. This change leads to a fundamental difference. As now a team that are down can come back quicker. During the fourth quarter, teams can attempt to make a 4th and 15 conversion at their own 25-yard line to retain the ball opposed to an onside kick. All of these changes allow the game to be fast paced and high scoring.
The XFL's inaugural season 2020 was cut short due to the pandemic. There were some franchises that moved cities and new ones that joined. The 2023 season features two teams that have never competed in the league. The XFL regular season consists of 10 regular season games where each team will play in 5 home games and 5 away games. Then the best two teams from the North and South divisions will make it into the playoffs. The winners of the divisional matches compete in the XFL Championship Game. I hope you enjoy watching your favorite XFL football team all season long.
| North Division | South Division |
| --- | --- |
| DC Defenders | Arlington Renegades |
| Seattle Sea Dragons | Houston Roughnecks |
| St. Louis BattleHawks | Orlando Guardians |
| Vegas Vipers | San Antonio Brahmas |
How to Watch XFL Football Games with ExpressVPN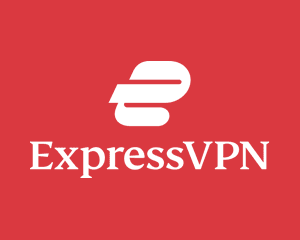 ExpressVPN is an excellent choice for watching live sports. You can stream you favorite team from the comfort of your home or while traveling. A good VPN allows you to change your IP address to another in a provided server location. This helps you gain access to sports around the world like soccer, football, baseball, basketball, hockey, tennis, golf, and cricket. ExpressVPN has servers in 94 countries. This meaning that you can follow the action no matter where it is located. Your public IP address will be masked, which provides you extra protection while online. Avoid blackout restrictions and get around geo-restrictions on your favorite sport with ExpressVPN.
ExpressVPN is an excellent VPN to help you get around blackout restrictions and stream your favorite sports. You will be able to watch events in HD because there is not limit on the amount of bandwidth you use. ExpressVPN can be used on Mac, PC, smart TVs, iOS, Android, routers, and more. We are excited to share with readers our exclusive discount. When you sign up for a year subscription to the VPN service, you will save 49% and get an extra 3 months free. ExpressVPN also offers a 30 day money back guarantee.